Safe Drinking Water – A Basic Human Right
By Lucia Valente, August 2019
There have been several items in the news lately pertaining to the new safe water crisis in Newark, NJ. US. Because this is occurring in the US, there is a lot of news coverage. However, the issue of safe drinking water is not only a US issue. Having said that, it is a farce that one of the richest countries in the world, can today, have such a monumental problem.
https://www.youtube.com/watch?v=sI9DJKelv6Y

How does a society determine what is important and how to allocate its revenues – taxes paid by its citizens? US statistics indicate that 60% of the Federal budget is allocated to Social Security, Medicare and Medicaid and another 10% allocated to the National Debt. Yet, of the remaining 30%, the majority of tax revenues are allocated to the military.
To put it in context, the US allocates more of its revenues to the military than all of the other countries in the world combined.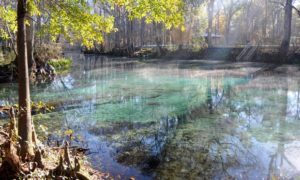 The issue of safe water is not only an issue in the US, it is a global issue.
I have always been alert to the extensive marketing – making it seems sophisticated – towards bottled water. Pay attention to the price of a PLASTIC bottle of water. Bottled water is more expensive than petroleum/oil! Bottled water, in most cases, is the same as what comes directly from your tap. Actually, it appears that commercial water is less regulated than public utility tap water. And your taxes have paid for your tap water already!
To highlight the continued pressure on the natural environment by water bottling companies, a recent article in The Guardian highlights the issue in Florida.
https://www.theguardian.com/business/2019/aug/26/nestle-suwannee-river-ginnie-springs-plan-permit
I am writing this blog because what people do not understand is that safe drinking water is being PRIVATIZED. In the not too distant future, most people will pay a lot more for safe drinking water. There are so many options for oil – oil can be replaced if plans and strategies are in place. The good news is that in some countries, they are making strides in this direction.
However, THERE IS NO REPLACEMENT FOR SAFE DRINKING WATER.
SAFE DRINKING WATER IS A BASIC HUMAN RIGHT!