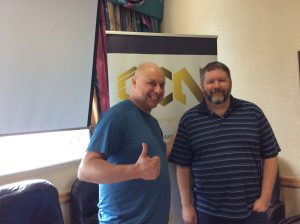 We just completed the third in a series of meetings in Ireland with our new client, Family North. (FN).
The purpose of the series of meetings is to provide FN with the technological framework and foundation to realize their vision.
We had our first meeting with Family North in early September 2018 and it was great for several reasons. One of the reasons was the terrific weather we had then – which was quite unusual – it was very hot and it did not rain for the duration of their stay with us in Ireland!! We could show off Ireland at its best and as we hosted the meetings on the coast just outside of Dublin, the setting was perfect.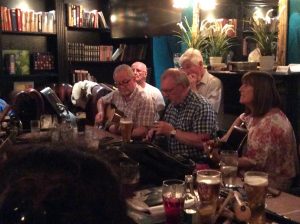 Seriously though, our meetings went very well. For CCN, it was an initial foray into a new market. In the first meeting in Malahide, County Dublin, Adam Shinehoft, the Founder of FN shared his vision with the CCN team.
Adam's background is in the areas of sales, digital marketing and digital media. His passion, that shapes the vision of his company, is how children (kids) use social media and technology. We have all read articles about the use and abuse of personal data by big social media companies. Adam is very much against such abuse and we, at CCN, share that view. Adam introduced us to the legal and legislative environment governing the use of personal data of children and he is well-versed in the compliance of all such requirements.
FN approached CCN with a view to build a partnership to leverage FN's vision with CCN's AI and Machine Learning platform.
Through the series of meetings and presentations it become clear to Adam and FN that CCN has the technological expertise to meet each aspect of the vision.
Will share more details in subsequent blogs!!