Introduction by Lucia Valente, Founder, Loss of Generality (LoG) www.lossofgenerality.org
and
Computational ClassNotes (CCN) www.compclassnotes.com
Earlier this year, I had the privilege of visiting Nigeria to meet with Professors at several Colleges and Universities.
As founder of both a commercial business and non-profit, where the focus is on delivery of education using advanced technology, my goal was to make our education solution available to students who may not have ease of access to advanced education technology. Having both entities under my purview and working with an inspiring team, I feel that we are in an enviable position to reach out to students and potential students. Our focus is on those students who have a desire to learn advanced skills and yet do not have access. We believe in breaking down barriers and that's what we do!! Below is the story of one of our students who we are training through LoG in advanced programming skills. Muhammad shares with you how, in a short period of time, we have had an impact on his life……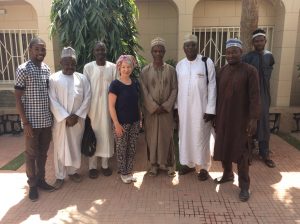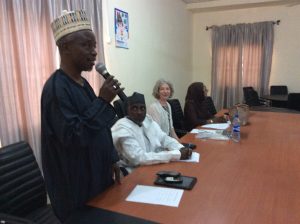 For as long as I remember I've known what I wanted to do with my life, With the guide of my parents and other members of our family, putting me to the right path to succeed on everything. I always remember my mum saying, "Be patient and do the right thing". Because I never really thought about where my life was going. I always believed life took me where I wanted to go, I never thought that I was the one who took myself were I wanted to go.
Sciences has always been a passion of mine and In particular I have interest to study computer science or any other science program related to technology. I faced a lot of challenges and difficulty in my life especially during school life – and that I don't need to mention. After I finished my secondary school I start thinking on how to struggle through a path that will help me survive and achieve my goal to help my family and others. My parents wanted me to continue with my education. So, I started a small business just to survive and make my parents proud for what they want me to become. With time and the courage of parents I was able to move forward. I wrote exams for joining Nigerian Defense Academy (NDA) two times in two years, but I haven't got the admission.
And after that I planned again to advance into university to study computer science. And I believe this program will offer valuable skills. That year I started written exams to join the university program. I wrote the exams three times without admission into university. So I decided to buy forms and move to polytechnic to start with pre-National Diploma (pre-ND) programs. In 2010 I went to Kano State Polytechnic School of Technology. For me to be admitted into polytechnic I must pass pre-ND program and pass successful and I was admitted into Kano State Polytechnic in the year 2011 to study computer science.
With the advice of my parents and Professor Audu of Bayero University Kano, in the second year of my program at Kano State Polytechnic I decided to write exams again to join the university program. After the exams I was admitted into Bayero University Kano (BUK) Nigeria to study the program BSc mathematics. Finally, I have two programs to study at the same time. My life was stressed and I achieved success with a BSc Mathematics and ND in Computer Science.
After I graduated from university with my first degree in BSc mathematics in 2017, I was posted to Katsina State Nigeria to serve my country, Nigerian Youth Service Corps (NYSC) program. During my NYSC Program I was introduced by Professor Audu to the team of Loss of Generality (LoG). Professor Audu explained that LoG is an Irish non-profit that trains, in advanced programming skills, students who want to learn and have the discipline and dedication to be successful.
That is one of the most wonderful opportunities for me to achieve advanced computational programming knowledge. When Professor Audu made this opportunity available to me, it was the proudest day of my life. I couldn't stop smiling. Professor Audo explained that LoG provides training to students in the areas of advanced programming. They have a commercial company – Computational ClassNotes (CCN) – that provides advanced educational software solutions to Universities and Colleges around the world. What is special about this company is their commitment to and passion about education.
After a few months of training and experience, I was offered the wonderful position of Trainee/Intern Always I need to thank Allah for showing me a new way to acquire knowledge through technology with Loss of Generality/ Computational Classnotes
I have worked with the team for a few months and I see how my skills are increasing significantly. Working collaboratively and patiently, building my skills and now I work with other CCN colleagues and interact with Professors from several countries. After an initial trial period of a few months LoG, while still training me and having offered me the position, introduced me to several of their clients with whom I am now working.
I am a BSc Mathematics graduate with ND in Computer Science who is living the reality of technology's power. I am a beneficiary of a fundamental aspect of LoG to:
Break down barriers to learning whether financial, access, geographic, disability or other restriction. Make available to any teacher, any student anywhere, the most advanced computational education using Cloud Technology on inexpensive mobile devices: rapidly propelling and accelerating learning and retention of concepts.
I wish to express my thanks to Professor Audu of Bayero University, Kano, Nigeria and to the Loss of Generality team who have made this opportunity available to me.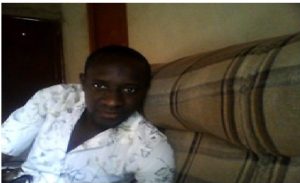 Prepared by Muhammad Abubakar
–  Make available to all Students/Learners Advanced Computational Educational Modules for analytical sciences in any geographic location or environments where there are access restrictions. –